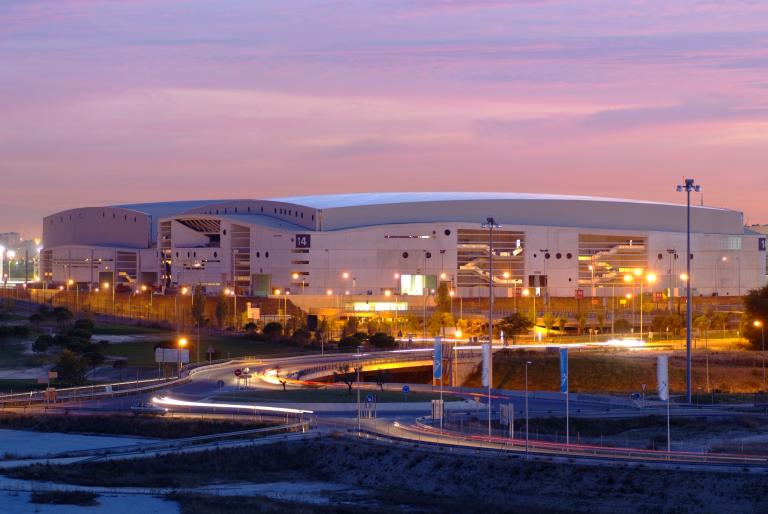 Expansion of the IFEMA's site in the Parque Ferial Juan Carlos I de Madrid  
IFEMA - Feria de Madrid is the largest exhibition complex in Spain and one of the most important venues in Europe
The project aimed at extending the exhibition space available with two new pavilions (12 and 14)  and at incorporating  a two-level parking for 2,433 vehicules.
The new pavilions, each with outside dimensions 120 mx120m,  have a total built area of 83,865 m². They are  linked together through a connection core (30mx60m) and to other existing pavilions by footbridges.
The project involved laying out the area around the pavilions, i.e. 124,000 m²  including  roads, moving walkways and connecting footbridges.
 With this new extension, the IFEMA's site has now 200,000 m² spread over 12 exhibitions halls.  
Our mission(s)
Detailed design and supervision of works