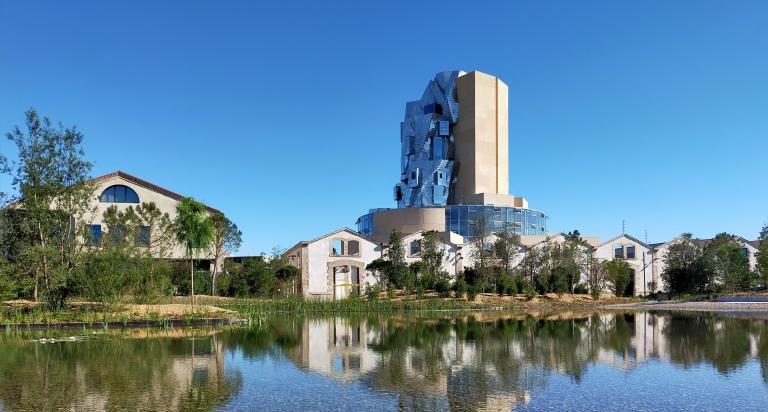 Campus Luma – Parc des Ateliers
Rehabilitation of a former industrial site 
The objective was to rehabilitate the Parc des Ateliers, a former SNCF site in Arles, disused and abandoned since 1984 after more than 130 years of activity.
The site now houses a cultural platform presenting the various activities of the Luma Foundation.
In the middle of the Parc des Ateliers stands the new resource center of the Foundation, an unstructured 56-metre steel-covered tower designed by Architect Frank Gehry. Around this tower, several industrial buildings have been rehabilited and a 6-hectare public garden has been designed by landscape Architect Bas Smets.
With a total area of around 10 hectares, the site also features venues for shows (the "Grande Halle" of 5,000 m²), exhibitions ("the Forges" of 2,200m²) and residences.
Our mission(s)
All-Trade Building engineering and work supervision (workshops)
VRD Engineering (park and outdoor facilities)
Operation, Planning and Control (OPC) (arrangement of the spaces into the tower)